OUR PHONE NUMBERS HAVE CHANGED
as of 09/21/2021
Sales and Customer Service: (352) 545-1100 or 800-749-2335,
Fax:(352) 545-1700
Support: (352) 545-1500
The "Original MICR Check Printing Solution"
MANY ANSWERS TO COMMON SUPPORT ISSUES CAN BE FOUND IN OUR ONLINE SELF HELP SUPPORT PORTAL.
PLEASE DOWNLOAD AND INSTALL THE LATEST RELEASE.

https://support.checkfactory.com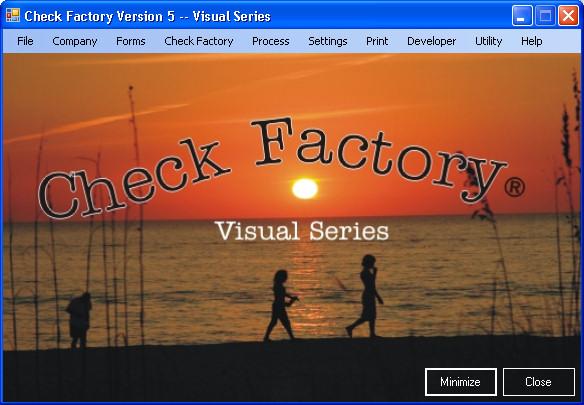 Windows 10, 8, 7 - (32 or 64 bit) compatible
Check Factory® is a complete MICR check and forms printing software solution, designed to completely replace the need to purchase preprinted checks and forms. Check Factory works inside your accounting software and takes only a few minutes to install.
Seamless integration. No buttons to push at "just the right time", just print normally and let Check Factory do the work.
Check Factory supports Windows accounting software. Check Factory is the "Cadillac" of MICR check printing software. No one else gives you the quality and superior features and security of Check Factory...at any price!
Support for Check Factory version 2.xx has been discontinued as of February, 2010.